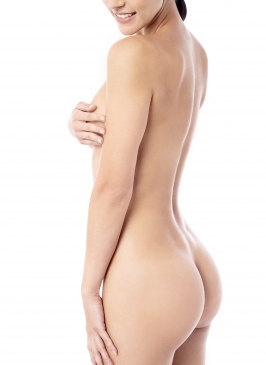 Many people turn to skin bleaching creams to get lighter skin and remove imperfections. Home skin lightening recipes, laser therapy and commercial bleach creams have all been used to treat pigmentation problems ranging from post inflammatory hyperpigmentation (acne scars) to age spots and even for bleaching intimate areas.
There are many different product options when searching for a bleaching cream. These products need to be used regularly and it may take some time for you to see results, so some patience is needed. There are both prescription and non prescription bleaching options, although for most, the non prescription products are adequate and you will not need to see a dermatologist. In addition there is no need to set aside time to recover when these creams are used, as opposed to some of the harsher professional treatments.
However, you need to recognize that the skin lightening industry and the different lightening/bleaching products they provide can be a dangerous place at times. That does not mean you should not use them. It simply means you should take the time to learn what it is you are putting on your face or body. For example, do you know what niacinamide is? Most people don't. In this case it is a good ingredient, a B vitamin with anti inflammatory properties. But how about hydroquinone? This is an ingredient to avoid, with concerns especially regarding its long term use. It has already been banned in many countries.
The Risks of Using the Wrong Bleaching Cream

As mentioned above, this can be an ugly industry at times. There are some non reputable companies offering skin bleaching products which originate from countries that have no regulations. Like wise there are also very good companies providing well tested products that are also highly effective. You need to take the time to research not only the products but also the company behind the products. It is best to stick with established reputable companies with a proven track record of providing safe products, backed up by testimonials from happy customers.
Some of the more dubious products contain toxic metals like mercury and some contain steroids, which are dangerous to your skin and overall health. Hydroquinone is a suspected carcinogen (can cause cancer) and it can cause more skin discoloration problems such as ochrinosis. Other side effects that have been experienced when using products with harmful ingredients include burning and scarring.
So What Should You do to Safely Bleach Your Skin?

There are skin lightening recipes you can make at home, which are safe. However you will still want to make sure you don't use any ingredients that you are allergic to. There are also skin lightening products that are clinically proven, have research to back them up and which use natural ingredients in combination with bioengineered ingredients to produce highly effective and safe lightening creams. These are the products you want to seek out.
Check the ingredients that are used in all skin whitening creams before you use them. Pick the right ingredients like arbutin and kojic acid to ensure you get the best possible results. Look for antioxidant and anti-inflammatory qualities like niacinamide, Vitamin C, and Vitamin E. These can help your skin regenerate and keep your skin looking smooth, supple and more vibrant.
Skin whitening products when chosen correctly and used according to the directions provided by the manufacturer can do a great job of lightening the skin. Remember, usually you will need to use the bleach cream regularly for it to work, and you will need to be patient because some products work slower than others. The company providing the bleaching cream usually gives an idea of how long you should expect to wait before seeing results.
Improving your skin tone is about so much more than just using lightening products. You should also use sun screen to be proactive against the development of spots caused by sun exposure. Don't just wear sunscreen during the summer months. You should wear it all year round, giving your skin a chance to keep its youthfulness. Not only does sun exposure lead to dark spots, it can cause your skin tone to become uneven and this can be very aging.
You should also use a good quality moisturizer and a good healthy diet full of fruit and vegetables will do wonders for your complexion. Looking after your skin from a young age, will reward you with healthier, younger, more vibrant skin as you age.
Trending Article: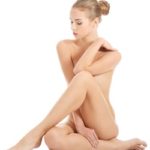 Thinking about lightening your intimate areas? You're not the only one. Intimate area lightening has grown in popularity in recent years. However, you need to proceed with caution when whitening these sensitive areas.
There are loads of different products to choose from, nowadays. But lots of them don't work effectively, or they contain unsafe ingredients. For the sake of your health and good results… it is wise to stick with an established company, with a good history. Read about our number one choice here:
Caspah Intimate Lightening Cream: No.1 for Anal & Vaginal Bleaching
Top image courtesy of stockimages at FreeDigitalPhotos.net