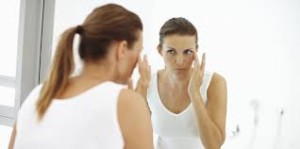 Over exposure to UV rays can result in the excess release of a pigment known as melanin. Melanin is produced to fight the damage that is caused by ultra violet rays in the body.
The more the skin is exposed, the darker the melanin in the skin will become and sometimes the result is a patchy uneven skin color.
Many people, when looking for information about how to lighten their skin, will end up purchasing skin lightening products which can contain harsh chemicals. There are however safe and natural ways to lighten your skin that can help to even out your skin tone while also moisturizing the skin and removing the buildup of dead skin cells.
Using Natural Ingredients To Safely Lighten Your Skin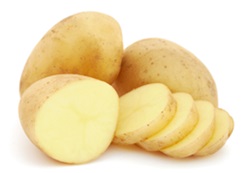 Potato juice can be used to naturally lighten the skin. A potato contains an enzyme called catecholase, which has natural bleaching properties. Cut a potato into slices and rub a slice over the affected area. Let the juice dry and rinse off after thirty minutes. Use this remedy three to four times a week for best results.
Save orange peels and let them dry out in the sun. Grind the dried peels into a fine powder, adding yogurt. Mix the ingredients together and apply it to the affected areas, leaving it on for twenty to thirty minutes. This home treatment will work to lighten and moisturize the skin.
Lemon juice works very well as a natural lightener. It can however be very drying, so for best results mix it with a little honey or yogurt to prevent your skin from drying out too much.
Like lemons, tomatoes also contain bleaching properties. They also work as an effective astringent. Combine a tablespoon of tomato juice with milk, yogurt or oatmeal, mixing it into a thick paste. Apply the paste to clean skin and let dry.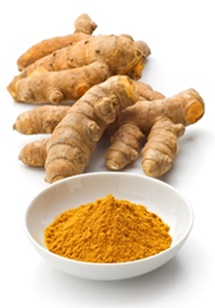 Turmeric is a spice that's regularly used in different skin treatments. While turmeric is a great natural skin softener, it also works very well at lightening your skin. It impedes the formation of melanin, which in turn lightens the skin. Turmeric will also help to remove facial hair. Grind up the turmeric into a fine powder and mix with 1/4 cup of milk. Apply the paste to the affected areas and leave it on for fifteen minutes or so. Use this treatment two to three times a week.
Cultivated in the highlands of India, saffron is a well known remedy for many skin ailments. To use, soak the saffron in rose water and use the water as a skin toner after you exfoliate. You can store the saffron and rosewater liquid in large quantities and save for later use. You can also make a face pack by adding honey or yogurt.
Papaya is rich in vitamins A and C and an enzyme called papain. This enzyme can effectively remove dead skin cells and the vitamins will nourish the skin, promoting new skin cell growth. Use a ripe papaya and mash it with a spoon, adding honey or milk. Apply the mixture to the affected area and allow it to dry for twenty to thirty minutes. For oily skin add a tablespoon of lemon or orange juice.
Use Almond Oil to Even Out Your Skin Tone
Almonds are high in vitamins B6, B2 and E, as well as unsaturated fatty acids. Because of this, almond oil can help to even out your skin tone and protect the skin against wrinkles. You can add almond oil to facial masks and apply a thin layer directly to the skin, leaving it on overnight for best results.
Learn More About Natural Skin Lightening

We found a very interesting article here about how you can lighten your skin at home, inexpensively, with completely natural methods. Lots of people have been using these methods to lighten their skin and get rid of imperfections such as melasma, dark spots and acne scars. Many are getting results very quickly, in less than two weeks, and some are seeing changes in just a few days.


PS. We've received quite a few inquiries from people asking if we think that some of the home remedies above would be suitable for intimate area bleaching. While none of us here at MyLighterSkin.com have tried this personally, we don't see any reason why a home remedy wouldn't work for intimate areas.
You would just need to keep in mind that some ingredients (such as lemon juice) can be drying and irritating on sensitive skin, so in this instance it would be wise to mix it with something soothing and moisturizing such as yogurt.